This week I have tried a whole bunch of new beauty products. We are on a strict budget around here, so I couldn't just go out and purchase what I normally use on my hair and face. I hope that this may help some of you stay in your budget! :)
L'Oreal Studio Secrets Magic Perfecting Base
First of all, my acne is in full force because I am expecting. It is tough. I really needed something that could help prep my skin so that my makeup stays on longer and so that my face looks smoother. I found, through the Allure Beauty Report that this had great ratings-
My review- I give this primer 4 out of 5 stars. I could not believe how much I loved this. It is $10.97 at Wal-mart and I have a $2.00 coupon. The jar is small (a downside), but I just used it under my eyes, on my nose and chin. It felt so silky on my bumpy skin and I felt that my makeup looked more flawless than ever before… and lasted all day.
John Frieda Frizz ease Serum
When I do my hair naturally curly or blow it out with a round brush, I get fly-aways ALL OVER my head! I feel like just a fuzz ball. Normally I use Matrix sleek look products to solve this. That product gets a 5 out of 5 star rating from me. Just amazing. But not in my budget… and I out! So I perused the hair care aisle and found the John Frieda line.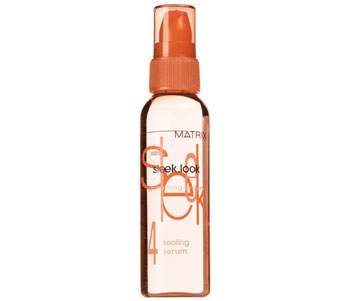 My review- I give this about a 3.5 star rating. It works, but not all day. It is a great value for your dollar and that is important. It is $7.97 at Wal-Mart. I have been really happy about it. I have used it on my hair wet and then pulled it back into a wet ponytail and I felt that it did help with the frizz control on my ends as my hair dried. If you use too much, it is really oily! There is a fine line between too much and just enough. Overall, I prefer the Matrix so much better.
Pantene Pro V Curly Hair Product Line
I have natural curly hair. Normally, I will throw tons of gel and cheap hairspray to get my curls to set right. It makes the frizz gross and the curls stiff. I wanted more of a natural look with movement. So I pulled out my Pantene Card. Normally, again, I use the Matrix line and swear by it, but my budget couldn't do that. So what is next… Pantene Pro V products. I love Pantene. It works for my hair and it about the cheapest I can go on hair care products. I definitely find that for hair care products, cheaper means cheaper and not great quality.
I purchased the Mousse, leave in conditioner, and the hair spray from their Curly line.
My Review- Mousse- 4 out of 5 stars. This mousse is so nice! I love that it isn't sticky and I felt that it really helped my curls. Leave in Conditioner- 5 out of 5 stars. I love the leave in conditioner! It is a great way to boost the moisture and care for my hair since I have to use lots of heat to get it to style. I will even use it when I do my hair straight. 4 out of 5 for the hairspray. It really helped get some of my curls to set well and still allowed for some great flexibility in my curls. I like that it wasn't sticky. The downside is that it didn't seem to last all day. The conditioner is 3.97, the mousse 3.97, and the hairspray 3.96… plus I had coupons for them.
Tresseme Heat Tamer
Like I said, I pretty much fry my hair on a daily basis. I noticed that since I have been pregnant, my hair is much drier and more brittle. My ends are not lasting the normal amount of time between cuts. So again, I checked out the Allure Beauty Report and found this one on the budget list of good products.
My Review- I give this a good 4.5 out of 5 stars. The only reason I do not like this is that the bottle and nozzle are really hard to figure out how to comfortable hold them. I loved that it didn't make my hair starchy like some other heat protectants do. It helped me straighten my hair faster and it is much smoother. Love it! This was $3.84 at Wal-Mart
L'Oreal True Match Blendable Powder
I love to skip foundation. When I have acne like this, foundation just makes me feel like I get a really uneven coverage. I even use some great Clinique products for foundation. For me, I am just looking for even color tones. Normally I use Clinique's Stay Matte Pressed Powder. I have tried all of their pressed powders and I have loved each one if I remember right. But for every beauty and make-up product that I needed this time around, I decided to find something that would work in place of this for the time being. So I chose the L'Oreal True Match Blendable Powder.
My Review- I give this 5 out of 5 stars! This stuff is perfect! For $8.97 (over half as much as Clinique) I have been able to get great coverage and in a PERFECT color! Usually when my face is acne free, I feel like powder helps control the shine and days that I need more coverage, I use foundation. However, this has such great coverage that I feel like I can skip foundation. Awesome product!
I have many more… my list was long and I was out of a lot of stuff, but I haven't gotten to everything yet. I hope this may help you. Lastly, I wanted to ask…what are your favorite products and why?